What We Do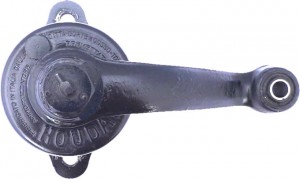 At Houdaille Shock Restoration, we specialize in shock absorbers found in 1949-1960 Ferrari and Maserati models. We are a service that caters to the perfectionist who desires every function of their car to work as intended from the factory.
The Houdaille shock is a critical component of the suspension of Ferraris and Maserati, and unfortunately the shock absorber is an often overlooked part of a car that requires attention after years of use. More and more often these shocks are forgotten or even improperly serviced.
At Houdaille Shock Restoration, the shock is completely dissembled, rebuilt, and inspected to ensure proper orientation for its location in your vehicle. All rubber components are custom fabricated and replaced and the final products are assembled and are tested on a dynamometer to maximize performance in extreme use.
At Houdaille Shock Restoration, we also service shocks that have been improperly repaired. In the event that shocks were improperly mounted or serviced in the past, we use proprietary methods of modification to reorient the units to correctly fit and operate with your vehicle.
Knowing that we are sending our shocks to a rebuilding specialist gives us tremendous peace of mind. We have worked with Dan for over a decade, he is meticulous and an expert. We get our shocks back quickly, in perfect working order and we would never consider using anyone else.